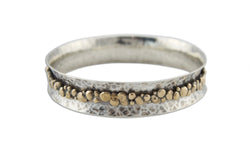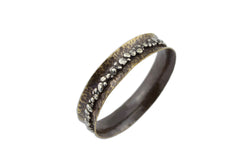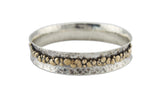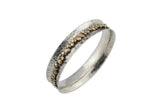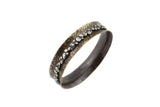 Karyn Chopik
Pathways Bracelet
SKU: B2000-1
Our lives are determined by the paths we take. Let the Pathways Bracelet be a reminder that you should never be afraid to to choose an unconventional path- you never know where you might end up.
"Two roads diverged in a wood, and I—

I took the one less traveled by,

And that has made all the difference."
-Robert Frost
13mm concave cuff bracelet in sterling silver or bronze
Pebble path casting in sterling silver or bronze
Karyn Chopik Studio is made up of a team of talented Canadian artisans. Together we create high quality, luxury jewelry in the sterling silver, bronze, copper, and gold.
All of our work is handmade in British Columbia, Canada.
Our jewelry is handmade to order. Once your order is placed, we do our best to build your order and get it shipped as soon as possible. We will notify you when your order has shipped. For larger orders please allow us additional time to prepare your order.
See our full refund policy