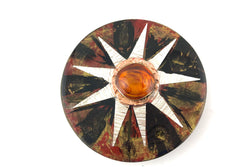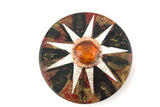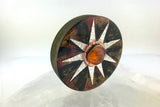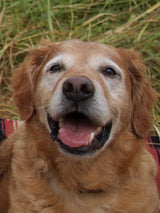 Karyn Chopik
Star Being
SKU: ART22
From the stars we came and to the stars we will return.
Did you know it is a scientific fact that we are made up of star dust. Stars that are supernova create most of the elements that comprise life on our planet.
Our purpose in life is to be the best we can possibly be for someday we will return to the night sky and shine bright for all to see. It is a light that lives on in each of our hearts...evermore... evermore.
Star Being is part of Karyn's "Portal" series;  a study on the opening between two worlds, and a gateway between inner and outer.
10cm x 20mm acrylic painted wooden circle
40mm textured copper ring
30mm bronze cupped dish set with resin
30mm genuine amber chunk
sterling silver star set in art resin
Karyn Chopik Studio is made up of a team of talented Canadian artisans. Together we create high quality, luxury jewelry in the sterling silver, bronze, copper, and gold.
All of our work is handmade in British Columbia, Canada.
Our jewelry is handmade to order. Once your order is placed, we do our best to build your order and get it shipped as soon as possible. We will notify you when your order has shipped. For larger orders please allow us additional time to prepare your order.
See our full refund policy